Chronicles album (CD)
€

10.00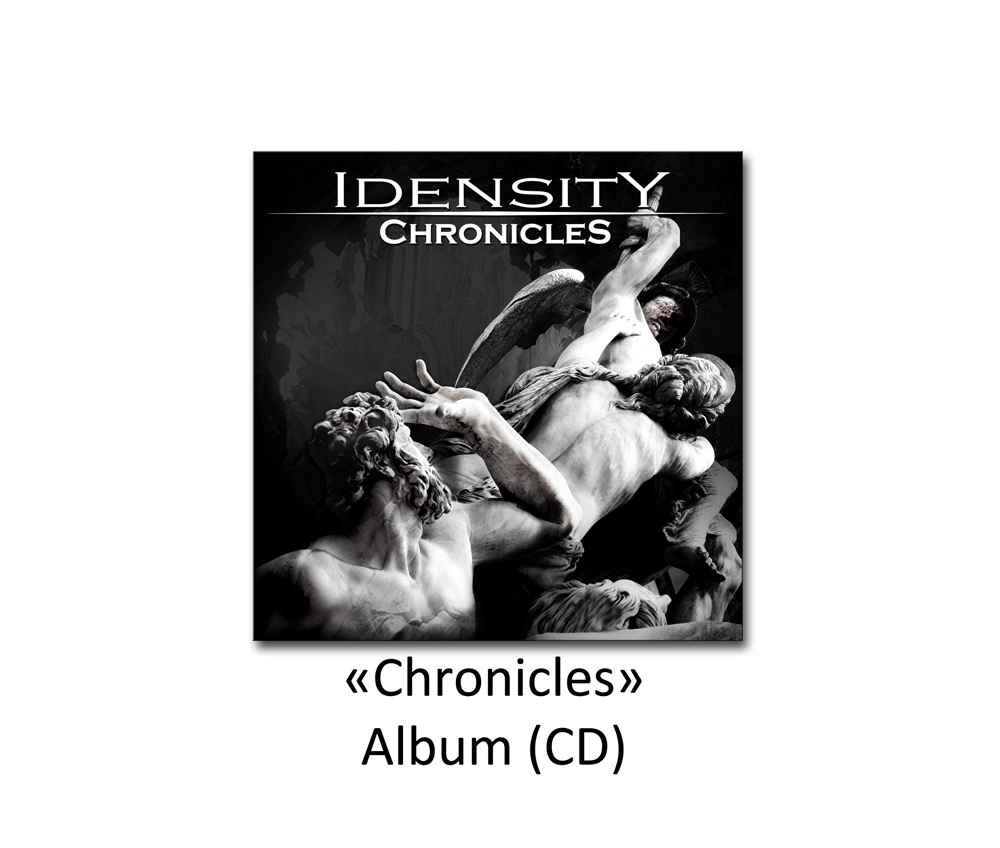 Our Second Album mixed by Dan Swanö .
"Chronicles" deals with the believes and myths about the origins of the End of life.
It sets to lyrics and music the dreadful chapters of the dogmas respected by humanity .
---------------------------------
Metal Temple:
"IDENSITY is a French symphonic Death Metal band. They are melodic, heavy, and quite dark. Those three qualities, in my opinion, make for the perfect metal band. I've never heard these guys before, and I am swept by the album "Chronicles". It is complete with fast ripping drums, clean and harsh vocals, epic guitars, and even a violinist. This group is truly a unique masterpiece. The music is beautiful and dark.
The creativeness of this album is just astounding. The violin work is absolutely beautiful and adds so much depth to the music. The drum work is fast, a bit intricate, and right on queue. There is lots of awesome double bass work. The guitar work is dark and smooth. These guys are very melodic, and quite heavy. The vocals range from harsh grim screams and growls, to clean epic vocals. The nice thing about the vocals is they go back and forth very well and even mix together. And to add to it there are even female vocals thrown in the mix. Everybody in the band is completely in sync, and right on target. The music draws you in and paints a picture. The composition of the album is superb. There is no doubt that IDENSITY is a force to be reckoned with. They successfully find that happy balance between brutality and melody.
This album blew me away. Personally speaking they are everything I look for in a Metal band. I could compare them to "Puritanical…" era DIMMU BORGIR, meets MORS PRINCIPIUM EST meets I don't even know. The bottom line is, is that these guys are truly a unique piece. Showing complete talent, I can tell that these guys are dedicated, and passionate. I can imagine that the live performance is incredible. IDENSITY is truly a wonderful band who should be held to the same regards as the best well known acts of the genre. I'd give these guys a 20/10 if that were possible."
Mixed by Dan Swano, out 28 october 2013